Passionate Advocacy
For Legal Issues Affecting Your Family & Your Future
Proudly Serving Clients Since 2000
Let Me Guide You Forward
No matter what situation you find yourself in, having a knowledgeable lawyer on your side can make all of the difference. As a passionate litigator who has years of experience in family law, civil litigation, debt collection, car dealer fraud, and personal injury, I'm prepared to make that difference for you. Get a divorce and civil litigation attorney on your side as you navigate the complicated legal system. From start to finish, I'm here for you.

From my office in Houston, Texas, I proudly serve individuals in the surrounding areas, including Cypress, Spring, Richmond, and Katy. Reach out to my firm for a litigator who cares for your needs and who will diligently and honestly fight for you. I offer free consultations, where we can discuss the general issues you're facing, different paths you can take, and how you can take those first steps towards a better future.
Divorce & Civil Litigation Attorney in Houston, Texas
Adam Tabak
Attorney at Law
Since graduating with my Juris Doctorate from South Texas College of Law, I've known that a good attorney can make all the difference. With over 20 years of experience as a litigator, I understand the ins and outs of how to fight for you with efficiency and care. From my office in Houston, Texas, I'm ready to advocate for your needs.
The Representation You Deserve
Effective
Although no outcome is promised, I have the experience and knowledge to fight your case effectively.
Efficient
Your time, energy, and needs are important. Because of this, the best way to fight is with efficient and smarter, not harder, care.
Ethical
From the beginning to the end of your case, I am honest and open about case expectations and possible outcomes.
Legal Advice That
Puts Your Needs First
You wouldn't come to an attorney unless you needed to. At my firm, those needs are the top priority as we work together for the best possible outcome.
Testimonials
See What My Clients Have to Say
"I wish Adam Tabak was the first lawyer I ever spoke to. I could have had my divorce finalized YEARS ago, if that was the case. Adam was non judgmental, professional and knowledgeable. He knew exactly what I should do and I will always be grateful to have found this law firm."
"Outstanding Attorney. Adam gas helped me with many legal issues. Adam is a bulldog lawyer. I recommend him for anyone who at least needs legal advice and direction to achieve your legal goals."
"Civil Litigation Counsel. Our office has used Adam on a number of different matters in Texas. He has a practical and effective approach to resolving and litigating matters."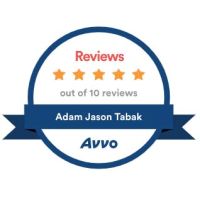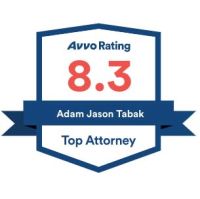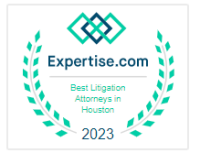 It's possible that your situation has brought feelings of frustration or possibly even hopelessness. However, please know that you have options. Maybe you're going through a divorce, are a business owner with people in debt to you, have been injured due to someone else's negligence, or need guidance in a civil law matter, you don't have to face it alone. I will work directly with you to find the best possible route to take, with the goal of getting the best possible outcome. If you need a strong litigator and are in the Houston, Texas, area, including Katy, Cypress, Spring, Richman, or anywhere in the Houston area, reach out to my firm and schedule a free consultation. Take those first steps toward a better future.